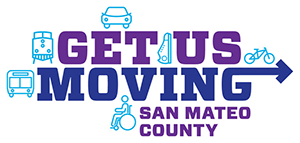 Get Us Moving (GUM) was a collaborative program designed to increase community awareness of current transportation conditions, programs, services, and solutions; help identify and prioritize transportation funding needs in the county; develop an understanding of community opinions about transportation priorities; and inform future transportation revenue opportunities and expenditures.
GUM was spearheaded by SamTrans and the San Mateo County Board of Supervisors. It was a joint effort with local cities, partner agencies, and other stakeholders including regional leaders, transportation experts, employers of all sizes, non-profit groups and volunteer community members.
Final Congestion Relief Plan:
On Wednesday, July 11 the SamTrans Board of Directors approved placing a measure on the November 2018 ballot that would invest approximately $2.4 billion from a new half-cent sales tax designed to relieve traffic congestion in San Mateo County. The Congestion Relief Plan that the tax measure would fund reflects priorities identified through the nine-month Get Us Moving process which included extensive outreach around the County and feedback from tens-of-thousands of County residents. The Board of Supervisors voted to concur at the July 24th Board meeting. The ballot measure was titled "Measure W" and the voters passed it on the November 2018 ballot in San Mateo County.
You can read the Staff Report, Ordinance, Resolution, and Press Release and view the Staff Presentation.